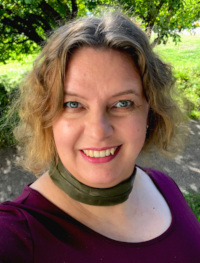 I'm Susanna Shore, author of Two-Natured London paranormal romances, P.I. Tracy Hayes mysteries, and House of Magic paranormal mysteries. I also write stand-alone contemporary romances and thrillers. You can download the first Two-Natured London book, The Wolf's Call, free everywhere.
Please, subscribe to my newsletter for news of my upcoming books. As a thank you, you'll get Starters, a four-book bundle of my books.
You can most often find me on Twitter. Join me there for news, chats, and cute pictures of cats. Links to my other social media sites are here.
Out now:
Latest:
Works in Progress
House of Magic 3, first draft (60 000 words)
Tracy 10, first draft (45 000 words)
News
January 16
Magic for the Highland Wolf is out! Thank you all who have preordered. Please, leave a review too if you can.
January 4, 2022
Happy New Year! It's going to be exciting, despite everything. I have several books planned for this year, so plenty to look forward to. First up, Magic for the Highland Wolf on January 16. Preorder now for only $0.99. The price goes up after publication.
December 30
My year end blog posts are up. Check out how my year's been here, and what I've read here.
December 17
Smashwords End of Year Sale is here! All my books are half off, and Moonlight, Magic and Mistletoes is free. Check it out here.
December 16
Preorder links and edited sample chapters for Magic for the Highland Wolf are up. Check them out here. The book comes out on January 16.
November 14
Tracy Hayes, Unstoppable P.I. has arrived! Thank you everyone who preordered the book. You gave it a great launch.